Download
855 downloads
Free for personal use
Advertisements
Advertisements
This is a collection of hearts and other love symbols from my various fonts and ding sets.
My fonts are free for PERSONAL use only. For any commercial use (anything you make money from), you must send a paypal donation.
Please visit my website www.mistifonts.com to see my affordable prices.
Like Misti's Fonts on facebook: https://www.facebook.com/pages/Mistis-Fonts/1383124481904444#
Subscribe to Misti's Fonts on youtube: https://www.youtube.com/user/mistifonts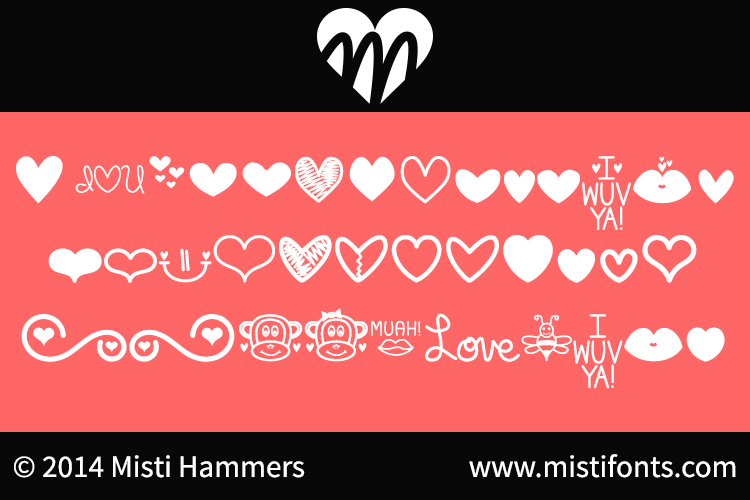 You may also like...