Kalypsa
Free for personal use - 1 font file
Download
1034 downloads
Character Map
specimen sheet
waterfall
Kalypsa-Medium.ttf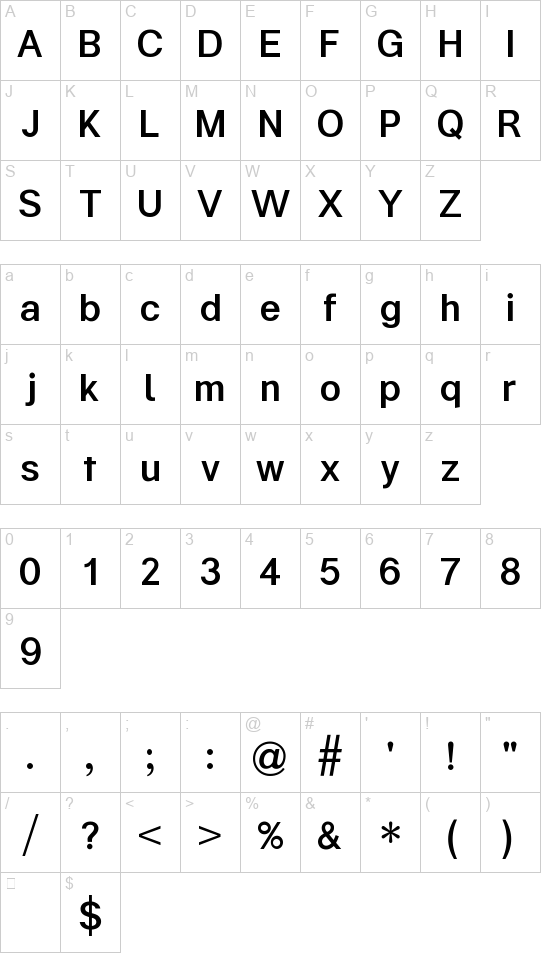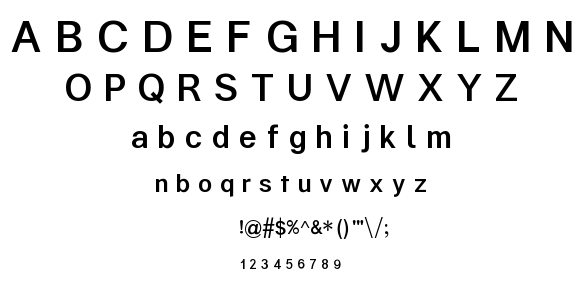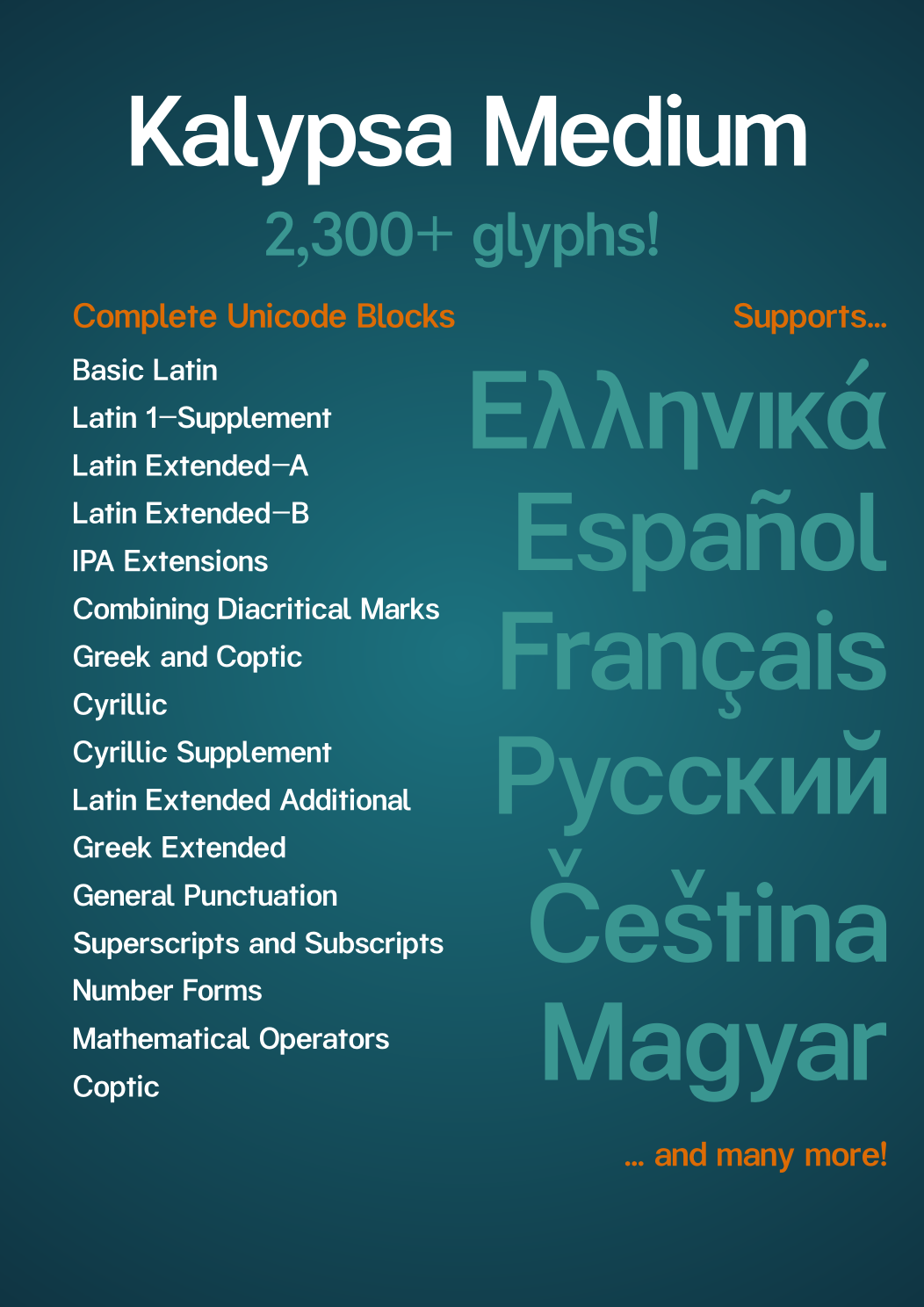 Kalypsa Regular contains over 2,300 glyphs covering a wide range of Unicode blocks. Here is a summary:
Basic Latin – complete
Latin-1 Supplement – complete
Latin Extended-A – complete
Latin Extended-B – complete
IPA Extensions – complete
Spacing Modifying Letters – incomplete – 10 characters
Combining Diacritical Marks – complete
Greek & Coptic – complete
Cyrillic – complete
Cyrillic Supplement – complete
Latin Extended Additional – complete
Greek Extended – complete
General Punctuation – complete (though, I am not sure if I have created the control characters correctly)
Superscripts & Subscripts – complete
Currency Symbols – incomplete – 2 characters
Letterlike Symbols – incomplete – 29 characters
Number Forms – complete
Mathematical Operators – complete
Coptic – complete
Alphabetic Presentation Forms – incomplete – 7 characters
The font is offered here as free for personal use, but if you would like to use it for commercial purpose, please purchase a licence. You can do this by clicking the 'donate' button and paying $5 (USD) through PayPal.
Kalypsa is currently only available in this single weight. Five more weights are at various stages of development, but progress has been slow due to other commitments. If you like the font and need alternative weights, email steve@explogos.com to see where I'm at. If you only need basic Latin characters, there's a good chance I'll be able to send you something.
All feedback is welcome, especially if you spot any errors.
Cheers, Steve