Mouse Trap

Donationware - 1 font file
Download
1167 downloads
Character Map
specimen sheet
waterfall
MOUSE-TRAP.otf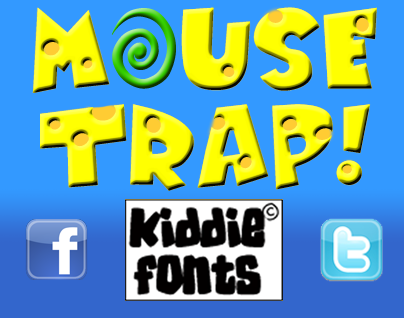 Ever since playing these classic board games with my two children and my 4 year old son telling me that the blue boot looks like the letter 'L' I have wanted to create a typeface based on these timeless retro board games. I have tried to incorporate all the original ACTION CONTRAPTIONS and other associated shapes.
He is now 8 however and now my daughter has started school learning phonics using shapes. After school we now use the fun of playing these game to find other letter and number shapes. I must point out that it was her who saw the letters 'J' and 'Y' on the tower ball chute and at the bottom of the flushing toilet. It was fun finding others whilst building up the boards.
Please feel free to use this typeface to help your children learn their phonics I hope you have as much fun as we did perhaps you can find even more ?